Danielle's extensive background in martial arts, Brazilian Jiu-Jitsiu, Muay Thai kick-boxing, acrobatic movement, dance, and current pursuit of aerial arts lends a unique perspective to her teachings and style .
BASI educated and a Kathy Grant Heritage Training® Graduate, Dani offers a deep understanding of anatomy, physiology and movement theory. She enjoys creating highly innovative and contemporary classes with honesty and integrity to the work of Joseph Pilates. "I dedicate myself fully to the work, while lending my energy freely to both the teaching and students so they might experience the joy in every movement".
Danielle opened Flying Squirrel Studios after her Mentors Anula Maiberg and Jeremy Laverdure decided to sell their long time, successful business Sixth Street Pilates®, at which Dani taught for the past 6 years developing a strong bond with the students and fellow instructors. She is excited and humbled to take this next step in her career. "After teaching Pilates for over 10 years, I'm still learning from my students every day. I am now also learning what it takes to run a Pilates studio in NYC."
Pilates entered Christy's life whilst she was studying Dance Education at Towson State University. The discipline and precise and mindful movement technique of the Pilates Method instantly struck a chord with her. Christy taught several modalities of dance and movement before deciding to focus on studying the Stott Pilates Method with John Garey in Long Beach, CA. Her organic and creative approach to movement aims to inspire thoughtfulness in her clients movement practice. She hopes to inspire you to fine tune your attention to detail and body alignment, discover your ultimate strength and get you moving with purpose, focus and precision.
Jessie Young is a dancer, choreographer and teacher. After training in Pilates for over 10 years, she completed her certification through the Body Arts and Science International Program under the mentorship of Cindy Reid (Chicago, IL). Her work in Pilates focuses on building sustainable practices that focus on personal awareness of alignment, connectivity and physical capacity. With an MFA in Dance (University of Illinois Urbana Champaign) and Yoga certification (<500hr), Jessie offers sessions that build deep core support and proprioceptive awareness through exercises based in personal embodiments of rhythm and weight.
Coming from a background of aerial arts and competitive cross country skiing, Karina saw the benefits of a regular Pilates practice immediately and signed up for teacher training after her first session. She believes Pilates allows us to regain the freedom of movement we enjoyed as children and that transforming fitness into a form of play is essential to creating a life-long practice.
Her classes are full of laughter and creative cueing with an emphasis on proper grounding and alignment.
Karina completed her Balanced Body certification at Paragon Pilates & Physical Therapy studying under Cari Riis Stemmler, Tiza Wynn Riley, and Roger Gonzalez Hibner. She has completed continuing education in Foot Corrector, Hands on Cueing Techniques, Pre and Post Natal Pilates, Working with Low Back Pain, Kathy Grant's Cats, and has experience working with SI joint disfunction, among many other injuries and limitations.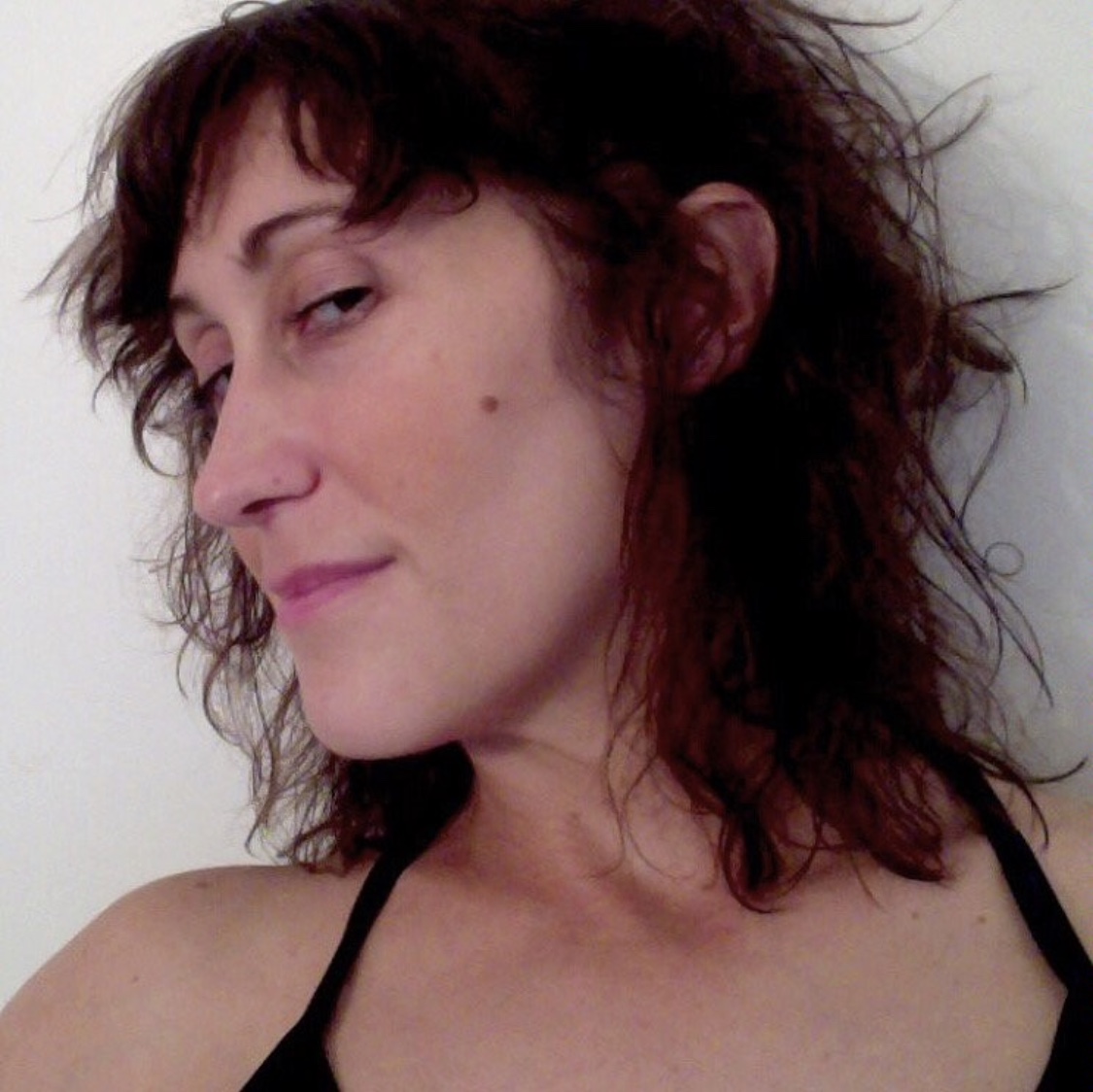 Angela has been practicing Pilates for 14 years, so it was only natural for her to pursue Instructor
training. Following along her family's path, Angela's Grandmother (a yoga instructor) handed her a
Pilates book in her late teens, recommending Pilates as the practice most suited for her. Now classically
trained through Core Pilates NYC, Angela continues to expand her knowledge by continuing education
and practice. She teaches a fluid combination of classical and contemporary methods, and has used
Pilates to help improve her own posture and alignment from scoliosis, as well as strengthening after a
running injury. Angela's teaching is lighthearted and fun. You may just find some deeper core
engagement from laughing in one of her classes.
"My intention is to help people move more, and feel good about themselves."
Born and raised in Minneapolis, Hannah moved to NYC in 2016 to pursue a career in musical theater after earning a BFA in musical theater performance from The University of Michigan. She's a Balanced Body certified Pilates instructor, an Xtend Barre certified barre instructor, and specializes in pre/post natal training. Hannah is a vivacious, positive and encouraging instructor with a strong presence and a warm and welcoming energy.
Julia began her Pilates training under Elizabeth Ahearn at Goucher College, where she also received her B.A. in dance and psychology. She originally began Pilates to address back pain from dancing, but stuck with it when she discovered how it informed her understanding of her body in both dance and everyday life.

Julia received her certification from Balanced Pilates NYC in 2017, and has been teaching around the city since then, learning every day from her students' bodies and intelligent questions.

Julia's exploration of Pilates stresses the importance of finding the authentic Pilates movements and pathways, as this is what helped save her body, but always as the method relates to the body/ies in the room. Her teaching is personal, and she hopes that you leave her classes not only feeling better, but also having discovered more about how your own specific body functions.
Hannah is a California native who moved to NYC after getting her BFA in Musical theatre. Hannah is a certified Mat Pilates instructor and Pilates Equipment Apparatus through the Kane school and a Vinyasa Yoga instructor from Three Sister's Yoga. Through her love for dance and movement, she fell in love with Pilates during college while shadowing a teacher. While taking more Pilates, Hannah realized the impact and effect Pilates could have for singers and dancers, and needed Pilates to have a larger role in her life. Hannah's class is energetic, specific, full of laughs, a warm environment, focuses on breath, and the development of your own personal Pilates vocabulary for any level. Her class is great for beginners, as well as more versed Pilates students who are interested in the classic poses you love with an added twist.